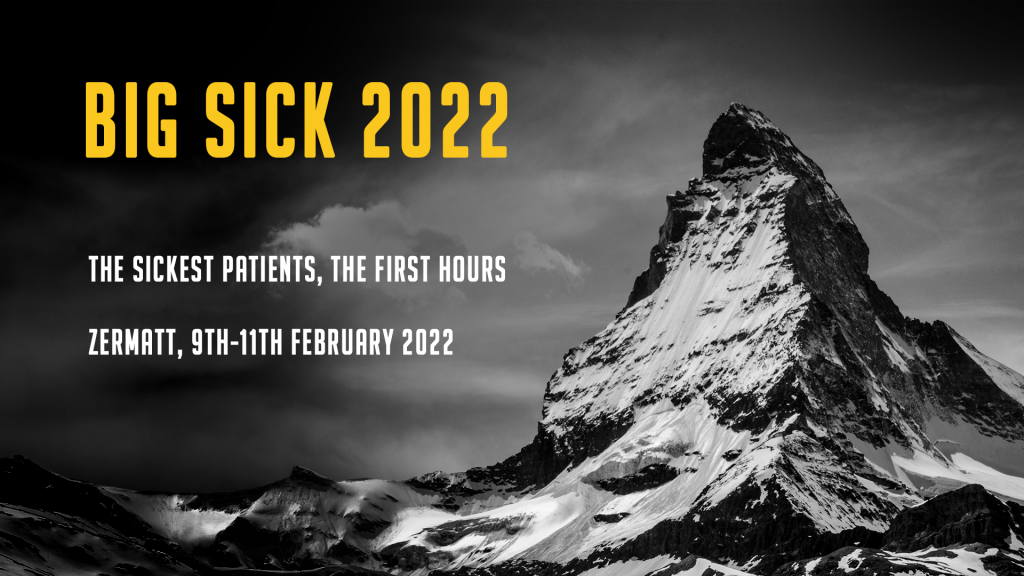 Dear speaker at the Big Sick 2022 conference in Zermatt
We're thrilled you're making it to the Alps to contribute to "the conference we'd want to attend ourselves". We thank you for trusting us during these uncertain times.
This post has 2 parts in 2 pages to keep it organised
Part 1 details particulars about TBS that you must read. There is a form you need to fill out
Part 2 aims to help you improve your talk
PART 1
IMPORTANT INFO
CONFERENCE FORMAT
The Big Sick conference is an intimate gathering of about 100 advanced practitioners with a common interest in pushing the envelope on patient care. The tone is friendly and informal and is intended to facilitate peer to peer knowledge exchange in a fashion not possible in larger venues.
You will get a sense of the informal nature of the conference from this promotional edit done by a friend of ours from our first iteration. We have found the friendly atmosphere to facility learning from morning till late night.
CODE OF CONDUCT
We encourage healthy debate and strong opinions, after all we are there to learn from each other and challenge status quo thinking. We don't need to agree.
However, in the spirit of keeping it friendly, realise that we host a diverse group of delegates and speakers from all over the world, so we ask you please be mindful of off-topic remarks and humour that might land differently than you intended so as not to inadvertently alienate other delegates, including in relation to political beliefs, religion, gender and sexuality. Discriminatory remarks and behaviour will not be tolerated. Eyes on the ball.
THE TBS STAGE
We are a small single track meeting. Everyone and their uncle is in the same room, picture below. It will be changed up for TBS, tables out, more chairs, lights, cameras in the back.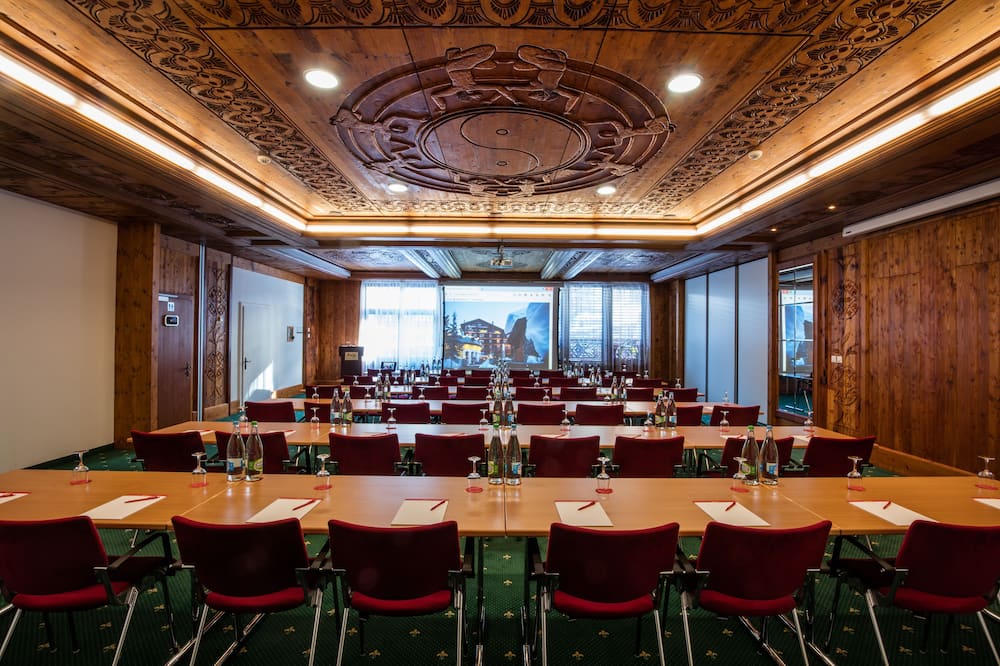 When you give your talk
you will wear a mic both for the local audience and our recording
you will have a confidence monitor in front of you
the projector screen is at speaker level so it's best to stay on the one side (left as seen from audience)
AVOIDING TECH ISSUES
Slidesets tend to act up when least welcome. We absolutely want to avoid that
To that end
you cannot use your own computer to present as we can't risk the somewhat complicated signal chain messing up during change over
we can only get powerpoint to work with presenter view reliably. If you're converting from keynote make sure to check the file on PP as layouts can shift. Let me know if you need help with this.
use only standard aspect ratios of 4:3 or 16:9. Please check this
please check that your slide set works on another computer. Make sure to embed images, videos and any fonts used. Advise on the latter here.
have an online backup or two. Computers die, USB sticks vanish
we need the slides no later than the day before your talk
for full peace of mind send your slides well ahead of time to

[email protected]

(use dropbox link or similar if large). That way I will check everything is working. We are quite busy during the conference, so not a good time to spend an hour sorting technical issues
make sure to be ready for your talk at least an hour early to get instructions
ONLINE PRESENCE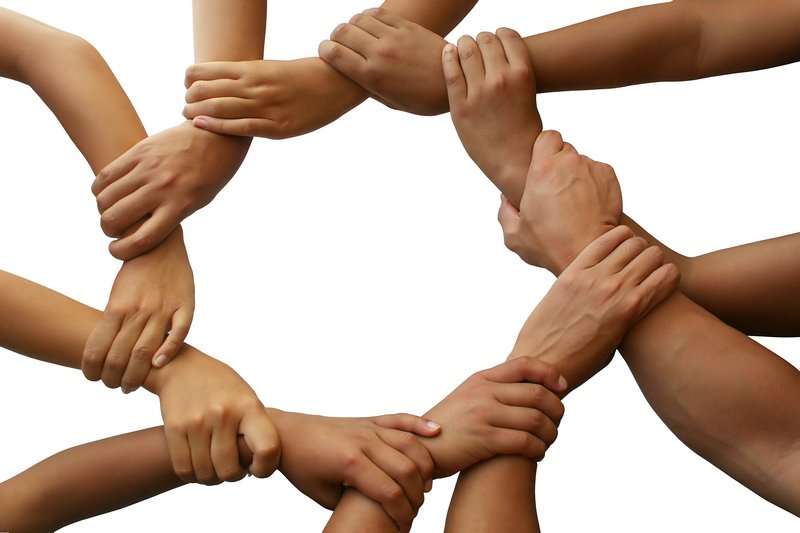 While our priority during the conference is the on-site paying audience the conference also has a strong online presence. Talks will be livestreamed and recorded as we want to help present your message as effectively as possible. We intend to edit and upload the talks in a more polished format after the fact. The aim is for the audience to be able to rewatch and share in their departments and networks.
The talks will be open access as we owe a lot to the FOAMed conversation and want to give back. The outlet is here on scanFOAM. You can watch previous talks here for a feel of the conference. The production value has gone up over the years and will be even better this time.
To help the digital version be as helpful as possible we would like to share your talk with a short synopsis by you of the main ideas, the why of the talk so to speak, your bio, your slides and links to key references, further reading or online resources. Think of this as your digital handout and a place for the data that didn't go on the slides.
You will get a preview version for approval before the edited version goes online.
It would helps us if you're mindful of copyrighted material whether visual or auditory as youtube will otherwise strike us.
Again we remind you that non-consented patient identifiable case material not be included as it may easily spill over into the online domain whether from us or the audience.
We ask you to fill out this questionnaire with details about you and your talk
Navigate below to page 2 for presentation advice