Siden ca 4000 f.kr har mennesket forsøgt at finde metoder til at dulme vores smertefulde oplevelser.
Alt fra valmuefrøenes bitre opiumdråber, til brugen af bumleurt, pilebark og kokablade er blevet anvendt i et forsøg på at forhindre, at patienter løb skrigende væk fra (tand-)lægens instrumenter.
Tandlægerne har især bidraget til begyndelsen af anæstesiens historie i et forsøg på at gøre tandudtrækning mindre smertefuld og tandlægen Horace Wells, kom endda rigtigt langt med brugen af lattergas. Efter at have lært at fremstille gassen og bruge den i sin praksis, forsøgte han sig i 1945 med en demonstration af anæstesi til tandudtrækning på Harvard. Forsøget mislykkedes og Wells blev gjort til grin og hans metode betegnet som humbug.
Men ca. 1 år senere oprandt "Ether Day".
Den 16. Oktober 1846 i Boston, Massachusetts, på den gamle del af Harvard Medical School i et auditorium, der bare året tidligere havde været vidne til Wells fiasko, var rækkerne nu igen fyldt.
Tandlægen (og lægestudenten) William Morton gav her verdens første offentlige og succesfulde inhalationsanæstesi med æter til kirurgisk fjernelse af knude på halsen. Dekanen på Harvard Medical School og kirurg John Collins Warren udbrød de berømte ord " Gentlemen, this is no humbug" og siden midten af 1800 tallet har inhalationsanæstesi været en del af den anæstesiologiske værktøjskasse.
Mange forskellige inhalationsanæstetika har haft deres indtog på operationsgangene rundt omkring og næsten lige så mange har forladt den igen. Alle sammen fordi, de var for flygtige og dermed brændbare og besværlige at styre for anæstetisten. Tilbage står vi med fire inhalationsanæstetika som rutinemæssigt anvendes i klinikken; lattergas, isofluran, desfluran og sevofluran, hvor sevofluran klart er den vi anvender hyppigst på operationsgangene i Danmark.
Lyt med i denne episode hvor Sandra og Tobias, sammen med episodens gæsteekspert, Claus Bretlau, behandler emnet inhalationsanæstesi og gør dig klogere på indikationer, tips og trick til at bedøve med gas og begreberne fordelingskoefficient og MAC.
I episoden kommer vi også ind på malign hyperthermi (MH), som disponerede patienter er i risiko for at udvikle under anæstesi, hvor der gives inhalationsanæstesi eller suxamethon. Du kan læse i detaljer om behandling af malign hyperthermi her eller kigge nærmere på den infographic vi har lavet herunder.
Referencer
Landoni G, Lomivorotov VV, Nigro Neto C, Monaco F, et al. Volatile Anesthetics versus Total Intravenous Anesthesia for Cardiac Surgery. N Engl J Med. 2019 Mar 28;380(13):1214-1225. PMID 30888743
Miller D, Lewis SR, Pritchard MW, et al. Intravenous versus inhalational maintenance of anaesthesia for postoperative cognitive outcomes in elderly people undergoing non-cardiac surgery. Cochrane Database Syst Rev. 2018 Aug 21;8. PMID 30129968
Glahn KP, Ellis FR, Halsall PJ, Müller CR, Snoeck MM, Urwyler A, Wappler F; European Malignant Hyperthermia Group. Recognizing and managing a malignant hyperthermia crisis: guidelines from the European Malignant Hyperthermia Group. Br J Anaesth. 2010 Oct;105(4):417-20. PMID 20837722
Kh Sandra og Tobias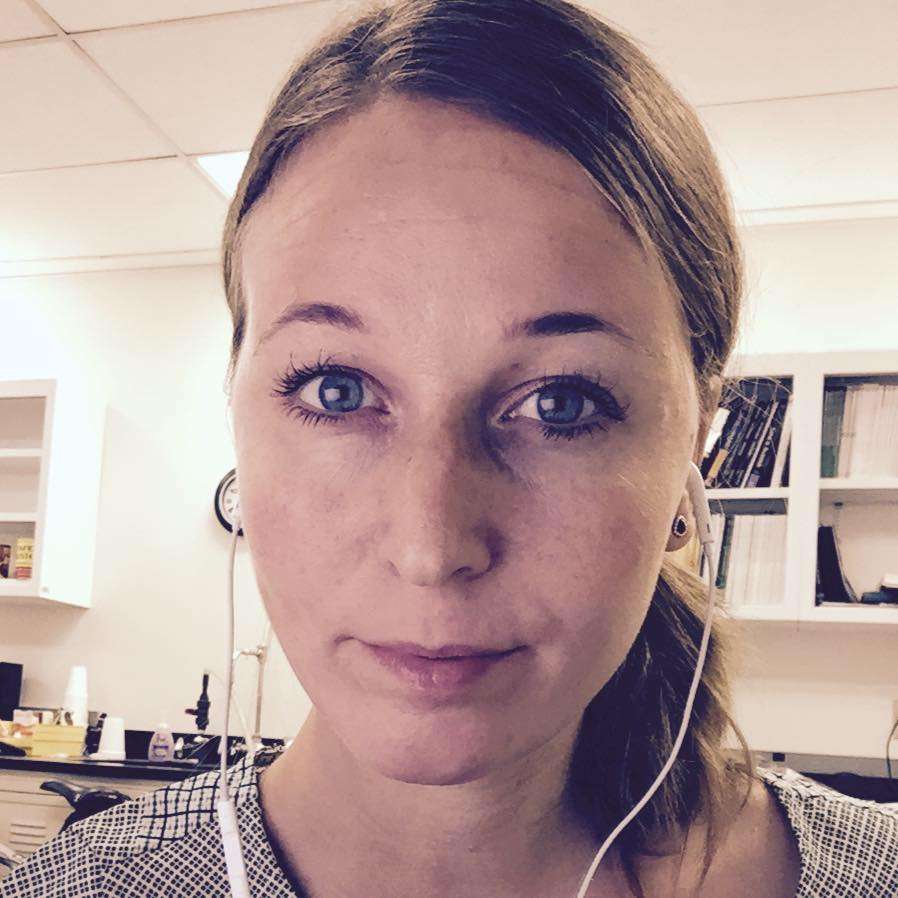 Star skater, simulationista by day, anaesthesia by night and #meded choreographer. Coming to a SIM room near you. With a shark.
MD, currently finalising his specialist registrar training in anesthesiology. Moonlights as SAR medical doctor and co-host at 'Anæstesi A - Z'.