I denne episode tager vi fat på det elektive sectio. For dig der har dit obstetriske ophold er det elektive sectio dit læringsrum. Her lærer du patientkategorierne at kende, kan øve dig på det daglige og forestille dig, og forberede dig på, det akutte.
For dette emne har DASAIM også en vejledning og i samarbejde med vores gæsteekspert Kim Ekelund går vi i dybden med alt det, du har brug for at kende til for at løse den opgave flot(1). Download den her
Under det elektive sectio har du rig mulighed for at træne både dine evner som leder, kommunikator og øve dig på at have flere patienter på én gang. Der er både en gravid og måske en medforælder og et nyfødt barn, som alle kræver din opmærksomhed. Det elektive sectio er ofte en rolig og god dag fyldt med sunde nyfødte og glade forældre, men ind imellem kan og vil det gå galt. I episoden taler vi også om vigtigheden af at træne det daglige og det vanlige for at blive god til det akutte, og vi giver konkrete eksempler på, hvordan du kan bruge dine sectiodage på også at blive bedre til akut obstetrik.
De fleste sectioer laves i regional anæstesi. Men hvordan er det nu med de spinaler ? Det taler vi meget med Kim om, for ind imellem er det ikke så lige til med den spinal. I episoden går vi i detaljer om den insufficiente neuroaksiale blokade. Vi kan ikke advokere nok for at du selv går ind og henter og læser vejledningen, men flowchartet, der kan støtte beslutningstagningen på side 9, er gengivet herunder.
Lyt til episoden her
For dig, der lytter til episoden som en del af forberedelsen til dit kompetencekort i obstetrisk anæstesi, kan vi varmt anbefale at du kombinerer denne podcast med et par episoder fra vores amerikanske kollega Jed Wolpaw, der producerer ACCRAC podcasten (2).
Særligt vil vi gerne anbefale episoden om "Maternal Physiology" (3). Men her kan du også finde en hel samling af obstetrisk anæstesirelevante episoder til at øge din viden og dykke dybere ned i den obstetriske anæstesi(4).
Endnu engang – tak fordi du lyttede med – vi høres ved!
Sandra & Tobias
Referencer:
Tak til DASAIM JMC og podcastbureauet hearHEAR for økonomisk støtte til produktionen af denne episode.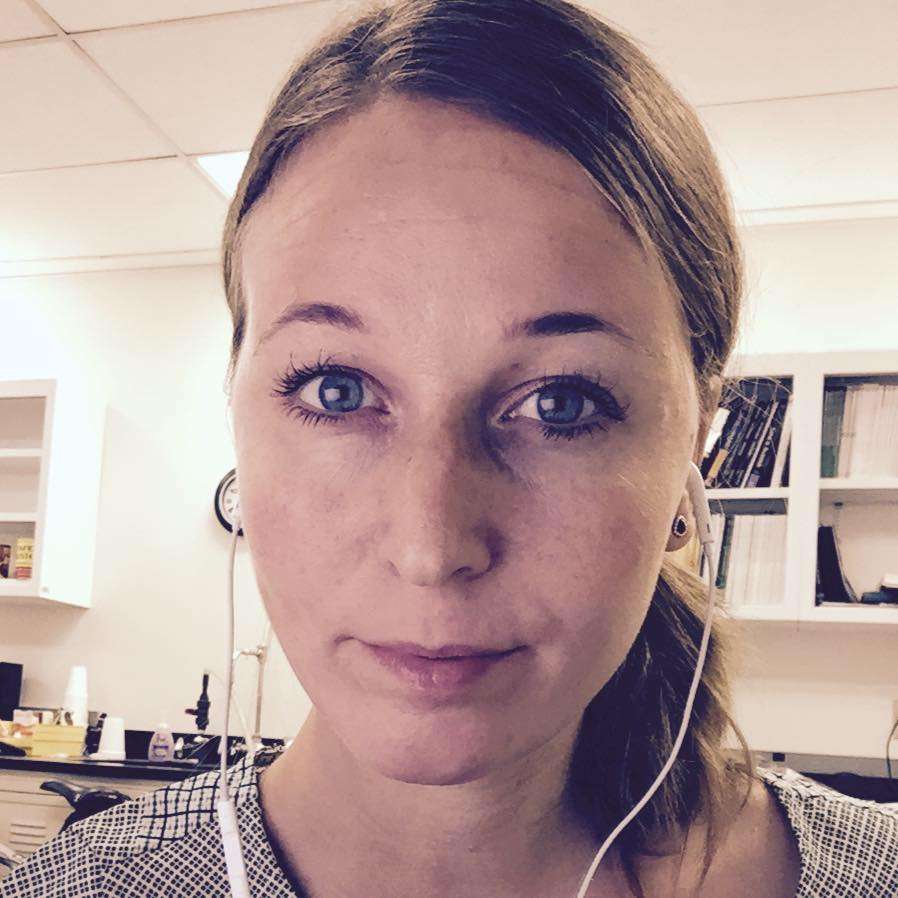 Star skater, simulationista by day, anaesthesia by night and #meded choreographer. Coming to a SIM room near you. With a shark.
MD, currently finalising his specialist registrar training in anesthesiology. Moonlights as SAR medical doctor and co-host at 'Anæstesi A - Z'.